Besides beign a manufacturer of metal parts, Vamek is first and foremost a partner able to cater for any specific requirement of a technical nature. Its in-house team of engineers is always ready to fully interface with the Customer company, to make suggestions and intervene on the request part, adapting it to different production technologies, untill the ideal solution is achieved. The automated Vemek processes are personalised to the customer's need, so as to provide each individual Customer with an ideal production platform tailored to its requirements.
Besides the products in themselves, of crucial importance to Vemek is providing a service able to cater for requirements. Keeping abreast of the need of Customers, communicating with them, providing technical advice and answers to all information requests is part and parcel of company style; in our offices, a specialist is always on hand, whatever the time zone and lenguage required.
What is more, Vemek sends its engineers and skilled technicians anywhere in the world to personally look after projects and operating procedures, as well as to overcome specific problems.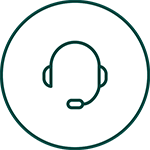 AFTER-SALES SUPPORT
We don't stop at sales! We know that our foundry chaplets and all our small metal parts will be used in dynamic environments in constant evolution. We are by your side to constantly monitor performance over time. Ready to identify small and constant improvements which allow us to reach levels of excellence beyond compare. We do share our experience, gained from more than 50 years working with the main automotive foundries and in close cooperation with the best dealers in the world. All of us working as one team, ready to identify the best solution for your needs.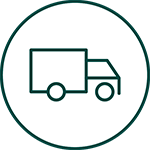 SHIPPING
We offer a flexible service, always adapted to any need that arises. We know that shipping can make the difference. Timing, proper packaging, speed, quality and punctuality are indispensable elements for our shipments. We take care of the packaging because we know that products need to be protected during shipping.  Quantity and type per box are decided together, combining the best materials and the best technologies, to ensure parts are fitted quickly and easily into your storage and production lines. Documentation and certificates are always prepared with great care, so there are no problems at customs. We select the best transport companies, the most reliable and the fastest service.
How and when you receive our products is a fundamental part of the product itself.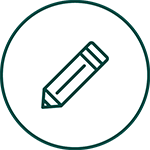 CUSTOMISED SERVICES
We produce as if we were the customer, that's our mission!
Our engineers are ready to talk to you, to suggest and intervene on the requested part, adapting it to the different production technologies. The Vemek automated processes are developed on the basis of customer requirements, so we can offer you the ideal production platform, calibrated to all your needs. The production cycle stages for small metal precision parts are not standardized but are defined expressly on the basis of your processing requirements. Shearing, bending, pressing, automatic mechanical assembly, electro-welding, tinning: everything is calibrated to provide you with a final result of an exceptional standard!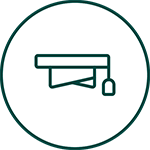 TRAINING
Speed in resolving problems is a key factor in the modern foundry.  The Vemek sales network is organized to focus on this strategic objective. Fifty years of work marked by close cooperation with some of the world's most prestigious car manufacturers has made it possible to acquire a know how able to provide immediate and effective solutions for any type of casting. In our plant, a specialist is always available, fitting in with the time difference and the language you require, ready to talk to you and provide technical consultations and targeted responses for any request. To help you even further, our sales team undergoes constant training through meetings, both in Italy and in the countries where our customers operate so we can provide you with the best possible levels of assistance. We hold international seminars on the use of chaplets for foundries and core strengthening devices for engines, organized by the most prestigious foundry associations. Many of the problems connected with casting can be resolved by using chaplets for foundries, core strengthening devices for engines, coolers for foundries, core strengthening pipes, vent filters for core boxes, plate and polystyrene chaplets, adhesive chaplets for foundries…Together we identify the most suitable product for your requirements!