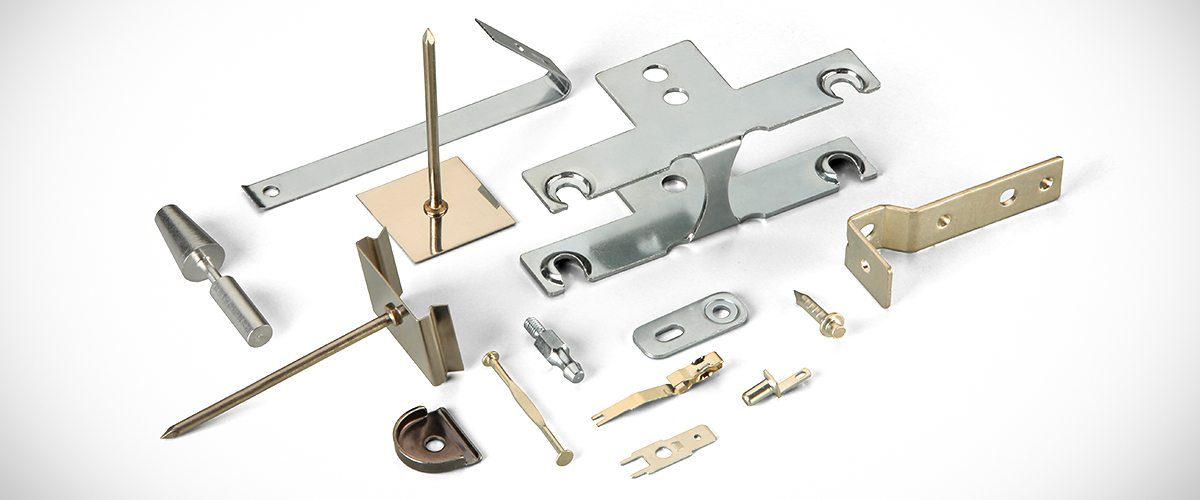 To those who need small metal parts, we provide our know-how, gathered over the last 50 years, to create equipment specifically for the production of precision small metal parts, made with steel, aluminium or any other alloys in general.
Small parts and fastons for electronics, iron chaplets, iron hooks, hinges and inserts, small parts for photovoltaic systems, small parts for the railway sector: we are present in every field where the maximum precision and accuracy is required. Parts which are pressed, shaped, cut or electro-welded and automatic assembled are the technologies in which we excel.
We start with your idea and your project to develop, design and finalize the part and the full production cycle. We provide 100% automatic and statistic controls to ensure the full observance of the project tolerances and specifications.
Packaging and shipping anywhere in the world is followed by an ever-active and efficient after-sales service to monitor the performance of all of our products